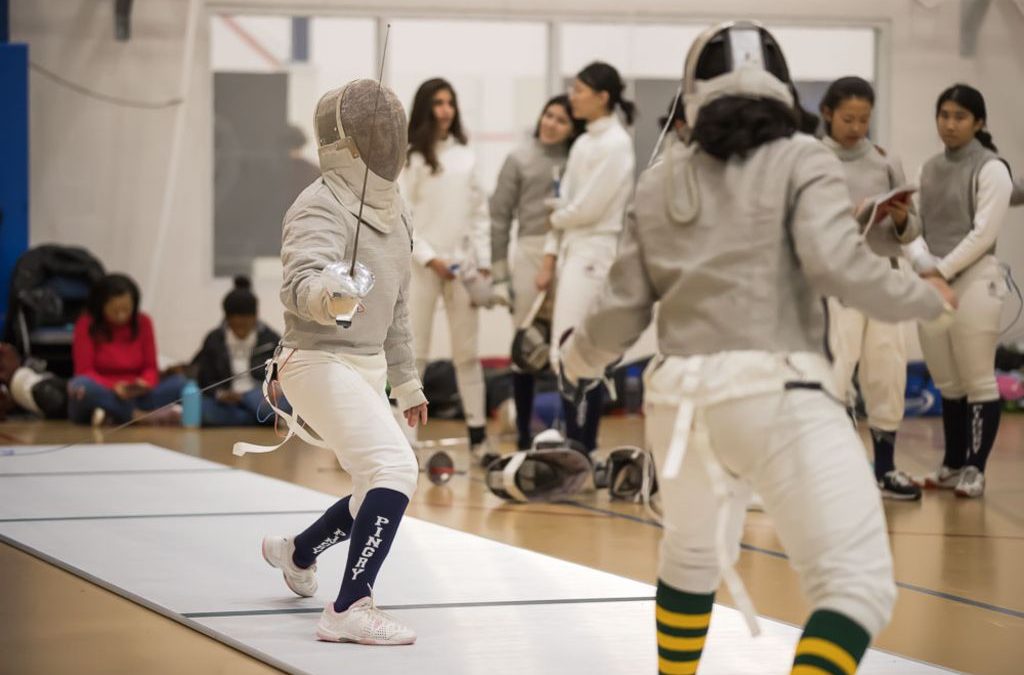 By Alison Lee '20
The girls' fencing team has performed strongly throughout the entire season. At the beginning of the season, they fenced in the Somerset County tournament; Captain Georgia Liu (VI) placed third and Alison Lee (V) placed second in their individual competitions.
Throughout the season, the team has improved with intense practice and private lessons. "I think that this season the team is very close, which is super nice. Even though the majority of the team is underclassmen, they do their best every practice/meet," Liu says. One proud moment for the team was when they beat Watchung Hills 14-13.
The team also finished well at Districts, securing second as a team and qualifying for Sweet Sixteens. Though the Pingry team was seeded 10th, they fought 7th seed Bernards and lost with a close score of 12-15.
In addition, the épee squad placed first and the foil squad placed second. Both squads will fence in State Squads.
Four people qualified for district individuals, including Josie Alston (IV) and Ameera Ebrahim (IV). Two fencers, Jessica Lin (IV) and Alison Lee (V), also performed well enough to compete in state individuals.
Ashna Kumar (V) comments, "Considering some of the freshman girls are new to high school fencing or their weapon, what the team accomplished was extraordinary. I'm so proud of every single one of them, even the freshmen."