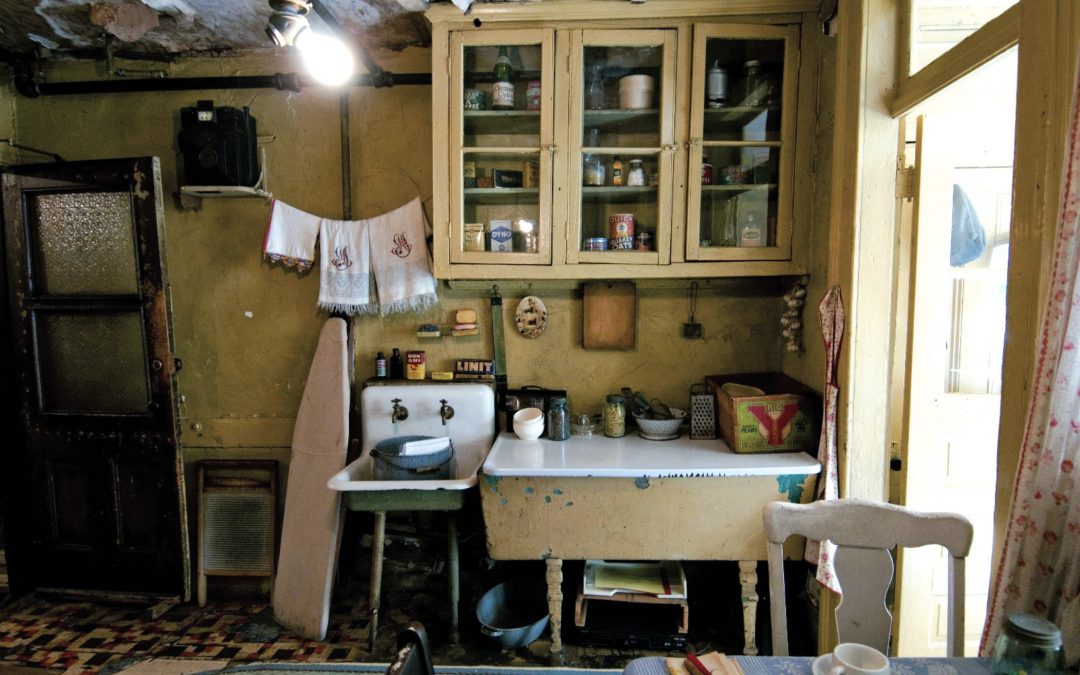 By Miro Bergam (V)
On February 9, students enrolled in American Society and Culture, a junior American History class, and American Perspectives, a spring English elective, spent the day visiting the Tenement Museum in the Lower East Side of Manhattan, New York City. The trip was chaperoned by American Perspectives teacher Dr. Anne Dickerson, American Society and Culture teacher Ms. Colleen Kent, and Library Director Mrs. Eileen Hymas.
When the group arrived, they were split into two different tours. Half of the group went on the "Hard Times" tour, where they visited the tenements of the German-Jewish Gumpertz family and Italian-Catholic Baldizzi family. The tour focused on tough economic times for these immigrant families, including stories of how the Gumpertz patriarch abandoned his family during the Panic of 1873 and how the Baldizzis survived an extended period of unemployment during the Great Depression.
The other half of the group attended the "Irish Outsiders" tour, where they studied the Moores, an Irish-Catholic family living in the tenements in the late 19th century. The tour focused on the struggle of celebrating Irish heritage while enduring the prejudice that existed at the time.
"The tour connected really well with the work we are doing in American Perspectives," said Jeffrey Xiao (V), "where we are currently reading Hungry Hearts by Anzia Yezierska, a short story collection about different immigrants coming to America and living in tenements."
"Pingry has sent people to the Tenement Museum in the past, but this is Dr. Dickerson's and my first year chaperoning the trip," said Ms. Kent, who learned about the museum while visiting with a professional development program she attended last summer. She explained, "I thought it was a great fit for American Society and Culture. Getting to see the conditions of the tenements in real life is much more powerful and is a really good example of experiential education."
After visiting the museum, the group had lunch at several different local eateries, ranging from a Chinese wonton shop to a small Italian restaurant. "We decided to split up and eat at a few very different places that were all a bit spread out to show off the diversity of the neighborhood that developed around these tenements," explained Ms. Kent.
At the end of the day, the group reconvened and took the bus back to Pingry. All of the classes that attended the trip discussed the museum experience and how it related to their coursework at their following class meetings. When asked about what she gained from the experience, Lexy Beard (V) said, "It was cool to use the Tenement Museum to connect the modern New York City, a place we all visit very often, with history that we are studying in school."