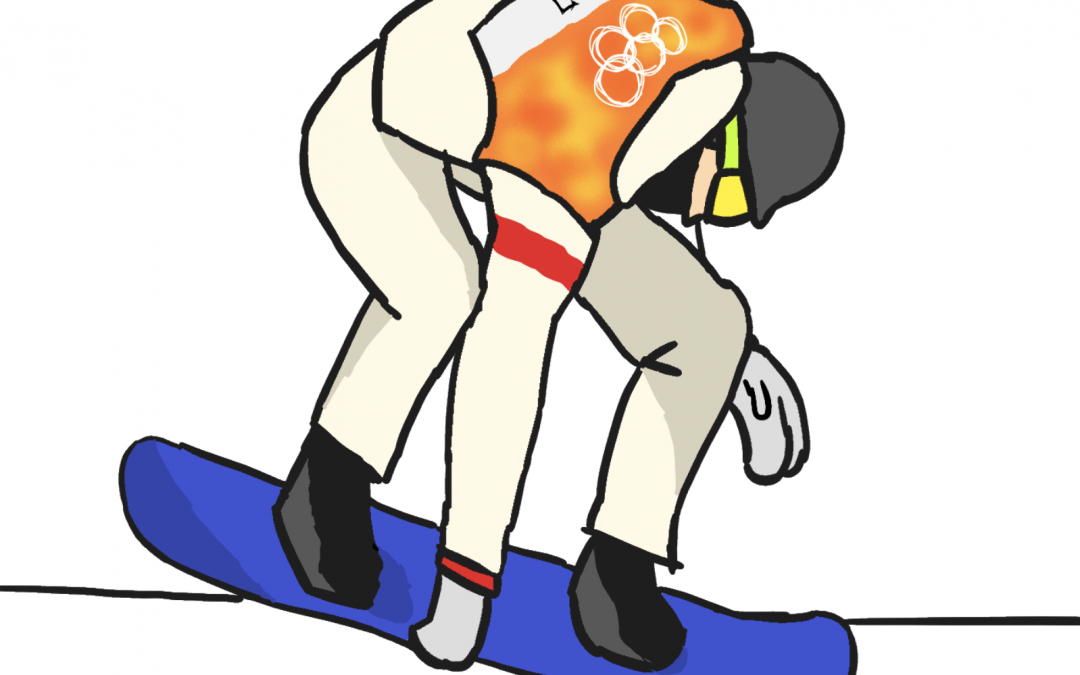 By Felicia Ho (V)
"At 17 years old, he's won it — the first gold medal for the United States at the 2018 Winter Olympics." "She's a golden girl! What a force to be reckoned with!" As the Winter Olympic Games opened in Pyeongchang, South Korea on February 9, two breakout snowboarding stars, Red Gerard and Chloe Kim, shone on the glittering half pipe. Immediately they became Internet sensations and lit up headlines on newspapers around the world; they had made their mark, one for the ages, in this year's Olympics. Although these two young rising stars are beaming signs of hope in the 2022 Olympics, it is important to remember that the Olympics also celebrates stories of veterans.
There are several five-time Olympians competing in the Games this year, including Aliona Savchenko, a German pairs figure skater, and Kelly Clark, an American snowboarder. Lindsey Vonn, an American skier, is competing in her fourth Olympics, and Mirai Nagasu, an American figure skater, is in her second Olympics. These veterans all have their own outstanding stories of getting back up when they've been wiped out, of taking up the courage to compete again after failing to qualify for the Olympics in previous years. After all their sweat and tears, they've pushed through to make it to the podium. And even if they don't win, they continue to work even harder than before, inspiring athletes like Red and Chloe.
"Today I wrote history… This is what counts," Savchenko said after she finished her record-breaking gold medal free skate pairs program with her skating partner, Bruno Massot. Savchenko had been a Bronze medalist in both the Vancouver 2010 and Sochi 2014 Winter Olympics, but never before had she clinched a cold, hard, golden medal in her hands. Although her age posed a challenge in continuing a physically demanding career, she fought on, and the results have paid off, as she is now the oldest woman to win an Olympic gold medal in figure skating.
Similarly, Kelly Clark at 34 years old defies her age in snowboarding. Although her last Olympic gold medal in half pipe snowboarding was over a decade ago, at the 2002 Salt Lake City Winter Olympics, Clark continued to fight for gold at this year's Olympics. Although unsuccessful in her attempts and capturing 4th place instead, Clark has not regretted a single moment of the work she has put herself through. Instead, she looks to inspire the next generation, explaining, "Your dreams are too small if they only include you." Kim acknowledged Clark's mission by presenting Clark with the Order of Ikkos Medal because "she just took me under her wing," in reference to meeting Clark when Kim was only eight years old.
This close relationship between Clark and Kim embodies the true meaning of the Olympics: to inspire and encourage the future to challenge their limits, break records, and above all, create a lasting impact that will change history forever. Whether it be figure skating, performing in a show, or even finishing an exam with the flourish of a pen, we are built to follow our dreams, no matter how big or small they are. Once we achieve those dreams, we become an example to the people around us who cheer us on every day.
As the Olympic athletes representing Team USA are in Pyeongchang to be the #BestOfUs, we students are in Basking Ridge and Short Hills to be the #BestOfPingry. Although the competition is strong and can be overwhelming at times, we must learn to overcome that feeling and "skate" to our own songs. Our own coaches—our parents, counselors, and teachers—are watching in the bleachers, advising us every step of the way even as we fall. At times we shine in the spotlight alone, and at other times we share the spotlight, hand in hand.
For each day that we walk through those double doors, we step onto the ice a little more confidently as we are ready to amaze this big wide world.