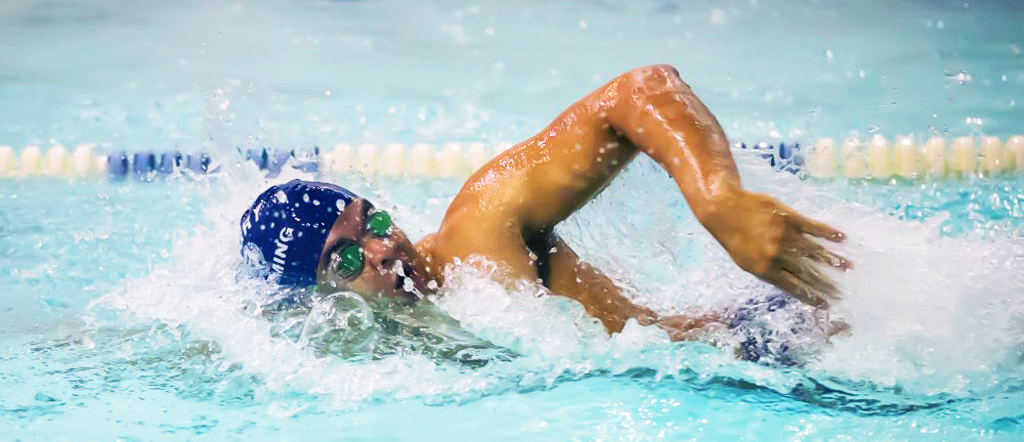 By Jonathan Chen (V)
This year, Pingry boys' swimming will look to improve on last year's successful season. After finishing last season with wins at Conferences, Counties, States, and Preps, new swimmers have joined the team, making Pingry's team a swimming powerhouse of the state. 
The team has considerably improved its depth from last year. Captain Billy Fallon (VI) said, "Our team is incredibly deep this year due to not only the return of many contributors from last year but also the addition of multiple standout freshmen."
Additionally, according to Meet of Champions swimmer Jonathan Chen (V), "The coaches andthe swimmers treat each other with respect and dignity, which creates a positive environment for success and ultimately encourages other swimmers to work hard and strive for excellence."
As the team gears up for a strong season, it looks to have a significant matchup with Bridgewater-Raritan High School. Referring to one of Shakespeare's bloody tragedies, Coach Graig Peterson said, "Titus Andronicus is our duel in the pool with Bridgewater."
Big Blue boys' swimming had its first home meet on December 5th against Watchung Hills, winning by an impressive 135.5 – 31.5. Seven swimmers had won at least one event, and Pingry took first and second in all its relay heats.
The team won its next meet 121-49 against Hunterdon Central, and they will swim at Montgomery High School on December 19th.