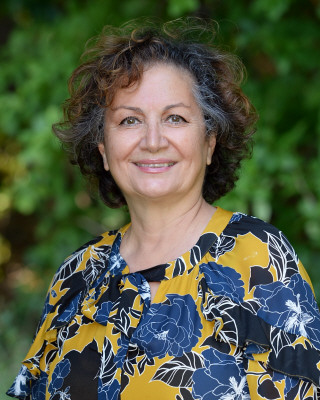 By Emma Drzala (V)
After working at Pingry for thirteen years, Mrs. Homa Watts has announced that she will be stepping down from her position as a second grade teacher. Throughout her time at Pingry, Mrs. Watts has taught kindergarten, first grade, and second grade.
Mrs. Watts earned her BS from Tehran University in Iran, and her Masters Degree from Western Illinois University. After completing her education, Mrs. Watts taught at both the Sundance School in North Plainfield and the Kent Place School in Summit before teaching at Pingry starting in 2006. In 2013, Mrs. Watts opted to take two years off to live in the United Arab Emirates. She continued her teaching career in the UAE at a local school for the first year and privately tutored for the second year. She returned to Pingry in 2015.
Mrs. Watts has greatly enjoyed her time teaching at Pingry. She says that she has "never regretted making the choice of being a teacher. [She] considers teaching an honorable profession" and "would like to help new teachers to become even better teachers than they already are. Mentoring young teachers is not only [her] passion, it is [her] responsibility." Mrs. Watts looks forward to spending time with her grandchildren and traveling throughout Europe and Canada with her husband and Pingry music teacher, Dr. Kenneth Watts. Looking back at her time at Pingry, Mrs. Watts cherishes the memories she has made with her students and colleagues. One of her most notable memories was when a family of foxes declared the area under a slide as their own, and consequently, students were not allowed in the playground for nearly two months. She believes that instances like these show how seemingly insignificant moments make the biggest impact.
Mrs. Watts' retirement is a bittersweet occasion for many of us at Pingry. She is a great teacher who leaves behind a monumental legacy, and she has touched the lives of a generation of students for over fifteen years. As a former student of hers, I look forward to seeing her again and hearing about all of her future endeavors. We thank you for your dedication to the students at Pingry and we will miss you greatly, Mrs. Watts!