Noah Bergam ('21) is the co-editor-in-chief of the Record. He joined the staff in his freshman year, when he was asked, coincidentally on his birthday, to help edit sports articles.  
He specializes in opinion pieces and enjoys their ability to share stances on important issues while also telling a story. He enjoys shedding light on the competitive atmosphere of Pingry but also creating windows into broader political stories––and in all his work, including LeBow speeches, he sure loves a good overarching analogy! As Ki-Jung from Parasite says, "This is so metaphorical!"
Noah enjoys watching film, playing Taiko drums, and teaching math. He has an educational YouTube channel and he would love to get both your feedback and your subscription.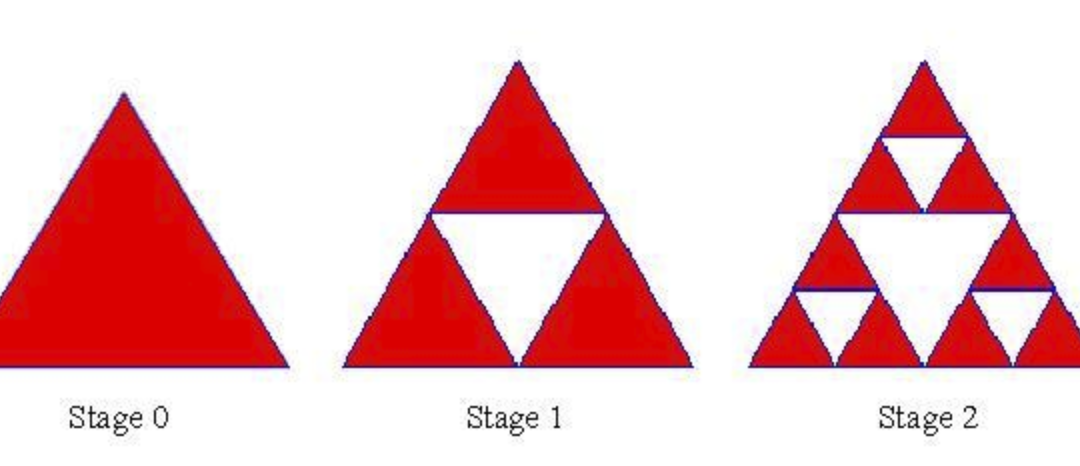 Fractals are self-similar. The Sierpinski Triangle is an interesting fractal pattern. You can build one like this: 1. Start with an "upright" equilateral triangle (as seen in stage zero) 2. Place an upside-down triangle in the center of any upright triangle 3. Repeat...
read more
The Pingry Record Editorial Staff
Noah Bergam '21
Editor-in-Chief
Brynn Weisholtz '20
Editor-in-Chief
Meghan Durkin '21
Assistant Editor
Eva Schiller '21
Assistant Editor
Vicky Gu '20
Senior Assistant Editor
Dr. Megan Jones
Faculty Advisor
Ms. Meghan Finegan
Faculty Advisor
Justin Li '21
Layout Editor
Andrew Wong '22
Assistant Layout Editor
Rhea Kapur '21
Photo Editor
Your content goes here. Edit or remove this text inline or in the module Content settings. You can also style every aspect of this content in the module Design settings and even apply custom CSS to this text in the module Advanced settings.
Martha Lewand '20
Copy Editor
Dean Koenig '21
Copy Editor
Brooke Pan '21
Copy Editor
Aneesh Karuppur '21
Copy Editor