"I didn't succumb to the stereotype that science wasn't for girls."
Because the majority of Pingry Robotics is female, we make an extra effort to network with and support our fellow girls in STEM, and make sure our voices get heard. Although girls have come a long way in engineering, there is still a long way to go. Pingry Robotics is here for that journey!
NJ STEM Girls
Many of the girls on our team are members the NJ STEM Girls Steering Committee! As part of the organization, our mission is to help girls be Stronger Together, Empowered & Motivated. So far we have:


Hosted a discussion during lunch at our competition, Bear-ly built. The discussion was regarding team sustainability, and for the first time in Pingry's experience with NJ STEM Girls, was co-ed. It was a great success, as we got to hear the differing opinions of big and small teams and network with others!
Attended luncheons at several of our other competitions, and even hosted one, despite not hosting the competition.
Became friends with other girls through these events, and remain connected with them via social media!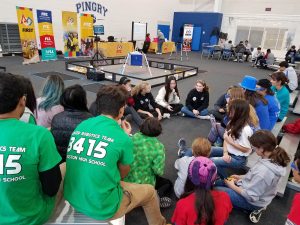 We hosted this NJ STEM Girls Discussion hosted at our very own competition!
G. I. GEMS
G. I. GEMS is a brand new community of "strong women in the FRC space that support and inspire one another." Pingry Robotics is lucky enough to be involved in its establishment and growth in the FRC community. So far, it is confined to a discord group open to any girls involved in FRC, but it is growing quickly! Some plans in the future that Pingry is excited to help implement are:


Meet-and-greets and luncheons at competitions
Networking through social media and supporting girls who would like to be more included in the robotics world.
Reaching out to girls not in our particular STEM community and encouraging those who are interested to get involved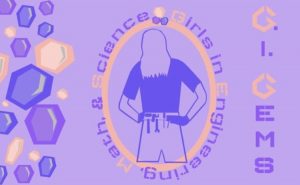 Learn more about G.I. GEMS on the Instagram account: @g.i.gems !