Currently we have about 20 active members on our teams and are looking to grow in the coming years!
---
Mentors:
Mr. Jeffrey Jenkins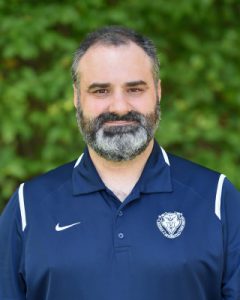 Mr. Jenkins has been a mentor for Pingry Robotics since the beginning of Pingry's robotics program, in addition to being a physics teacher. He helps us with mechanics and machining, and is a great asset in both FTC and FRC. We are very grateful for the help and commitment he has offered the team!
.
Mr. William Bourne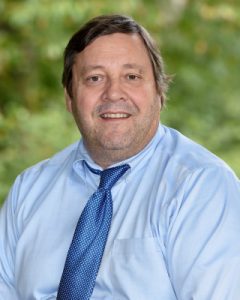 Mr. Bourne is a physics teacher at Pingry, and has also been a mentor for robotics since the program began. He primarily helps with FRC, and provides much needed advice on proper machining and the most efficient mechanisms for our robot. Without him, our robots would not be nearly as good, and our room would certainly not be as organized!
.
---
Team Captains
Monica C. 
Sub-team Captains
Mechanical Captain: Eva S. 
Programming Captain: Micah E. 
Public Relations Captain: Guan L.
---
Members:
Seniors:
Aidan B. (

2577

, 

14543

)
Monica C. (

2577

, 

14543

)
Micah E. (

2577

, 

6069

)
Alina I.  (

2577

, 

6069

) Jemma K. (

2577

, 

6069

)
Guan L. (

2577

, 

14543

)
Ajuné R. (

2577

,

 TBD

)
Eva S. (

2577

, 

14543

)

Juniors:
Charlotte S. (

2577

,

 6069

)
Chelsea U. (

2577

, 

14543

)

Sophomores:
Dwayne B. (

2577

, 

14543

)
Zala B. (

2577

, 

6069

)
John G. (

2577

, 

6069

)
Roman J. (

2577

,

 TBD

)
Diego P. (

2577

, 

6069

)
Ainsli S. (

2577

, 

6069

)

Freshman:
Aviv C. (

2577

, 

6069

)
Keira C. (

2577

, 

6069

)
Sarah G. (

2577

, 

6069

)
Sam G.  (

2577

, 

6069

)
Laura L. (

2577

, 

6069

)
Annika S. (

2577

, 

6069

)
Evan X.  (

2577

, 

6069

)
Alan Z. (

2577

, 

6069

)

---
"Each little thing is done with teamwork: holding the wrench for someone else; imagining a new concept; debating the merits of each decision. Every single idea gets reimagined and improved by every member's input.

-Jemma K."