On this page, we will be adding all outreach-related events that we participate in, starting in Spring 2018. If you have any questions or suggestions about our community outreach, feel free to contact us!
Flippy-Doers visit Pingry!
Students from a rookie team at Newark Collegiate Academy (Team 16575 The Flippy Doers) contacted us via email and asked to come and visit!
Our main goals for their visit were to answer questions about their robot, give some advice, and talk about what a competition would look like. We also talked about different methods of extension such as drawer slides with constant force springs and kevlar, linear slides, and x-rails.
This event was a nice reminder of why we do robotics.
We aim to help with stem education and promote the ideals of FIRST such as Gracious Professionalism
We enjoy fostering connections and making new friends with other teams who are as passionate about engineering as we are.
We want to help with the sustainability of the FIRST program because it has done so much for us as students.
All in all, we wish Team 16575 all the luck in their first FTC season and will be watching them and helping them through their FIRST journey.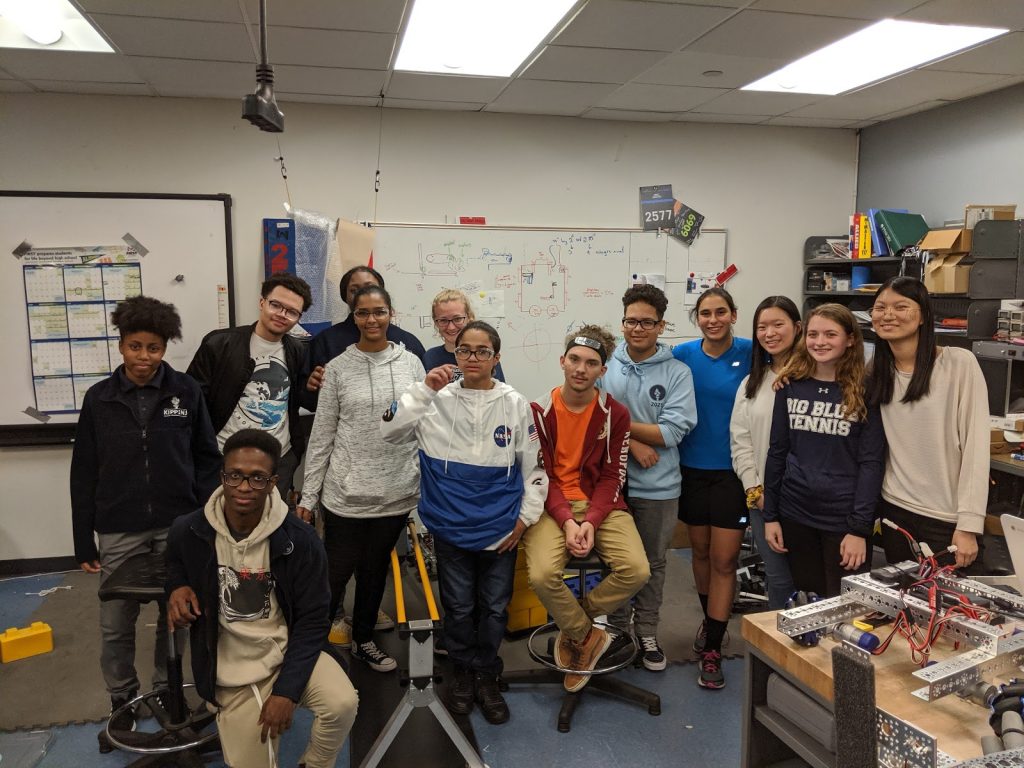 Somerset Country 4-H Fair
This fair is an annual outreach event for Pingry Robotics, and it is our favorite by far!
We brought five robots to show off: Our FRC robot from this season, and four FTC robots from various years. We mainly demonstrated our FTC robots since they are easier for little kids to drive around.
We wanted to show our robots to the wider community outside of our school and outside of a STEM event, promoting the importance of robotics in education.
It's been a great way to get to know adults, as well as children who are interested in joining a robotics team when they grow older!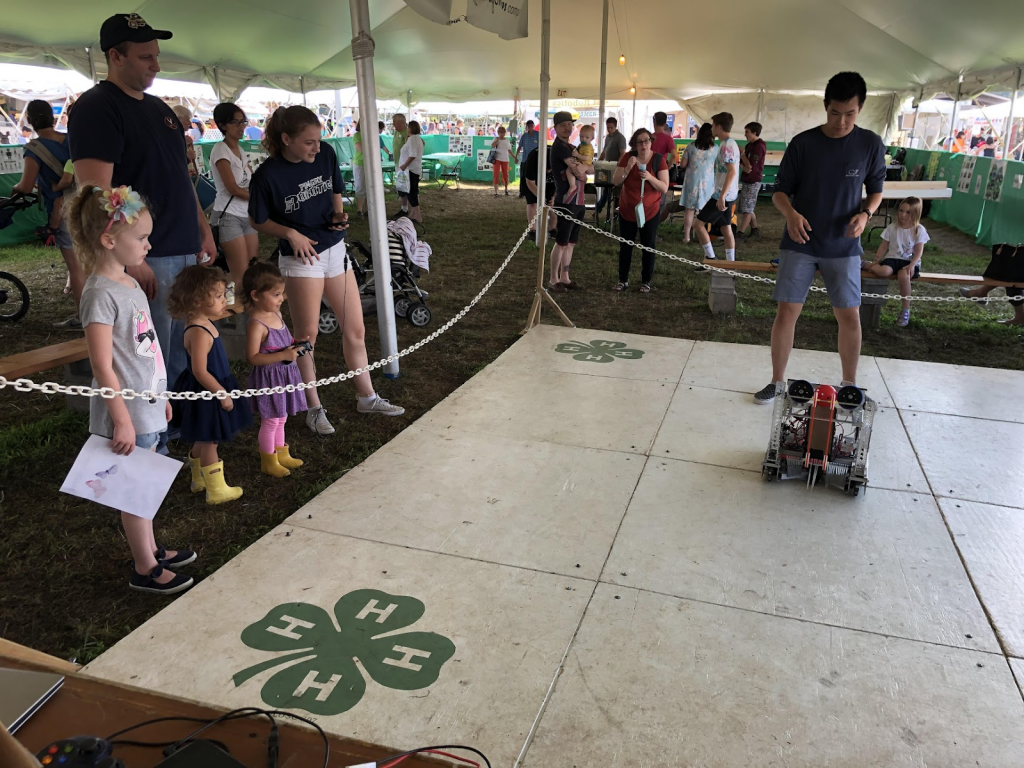 Guan and Eva show some children an old robot and teach them how to drive it. This is many children's favorite activity, as they don't often get to drive real robots. We really enjoy it as well!
Afternoon at the Han Academy
Jamie and Eva of team 14543 visited an open house at the Han Academy, a Chinese School in Berkley Heights.
Their goal at was to promote FIRST and encourage parents to introduce their children to the collaboration and problem-solving skills that the FIRST community fosters.
They explained the differences and similarities between FLL jr., FLL, FTC, and FRC. They also described our own reasons for joining FIRST.
This was a good opportunity for the team to reconnect with the qualities of FIRST and robotics that first drew us into this community.
We also got to speak to a different demographic than we typically find at our annual outreach events, hopefully sharing our passion and hard work to a larger portion of our community. We hope to visit again next year.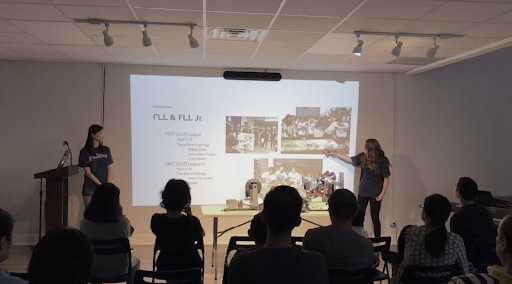 Robotics Workshop With Girl Scouts
We visited a Chester girl scouts team to show them our and help them to create their own robotic arms!
Most of our team was not exposed to robotics before high school, so we take every opportunity to show young children that what we do is fun and accessible. Additionally, we are able to show them what robotics really looks like (servos, metal, wires) behind the polished toys that they typically have access to.
If you are interested in a workshop for children ages 6 to 10, contact us!
2019 Research Exhibit
The research exhibit is the biggest science event at Pingry, where younger students, parents, prospective students, and even our classmates come to learn what the team has been up to. This is a great opportunity to recruit students and encourage STEM in our community.
We brought the 2019 MS FTC robot, 2018 FRC robot, 2017 FTC robot, a mecanum drive base, a ball shooter from the 2017 FRC robot, and a frisbee shooter from an earlier FRC robot.
We love this annual event, as we get to share the fun side of robotics with our community and introduce FIRST to new families!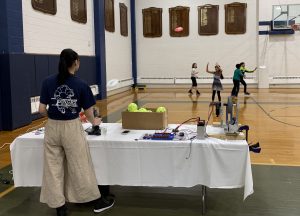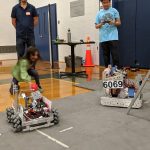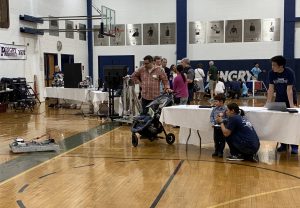 Engineering Afternoon at the Middle School
In celebration of national engineers' week, the Pingry Middle School hosted a fun night of activities related to engineering!
We displayed our robots from the last few years, and explained how they worked. Students and parents alike learned how to drive the robots, including a simple X-drive and this year's FTC bots from our school's three teams. Even highschool students walking by were intrigued by the robots zipping around the hallways.
The event was wildly popular, and although 80 children, plus their parents, were signed up, many others stopped by!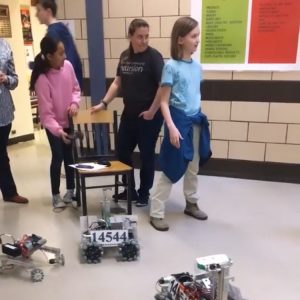 Middle school members of the robotics team got to show their robot off to their peers! This was a great opportunity for them to contribute to Pingry robotics outreach and raise interest in the middle school.
AT&T Research Lab Visit
We visited the AT&T Research Lab! We saw and exhibit detailing history of the company, the internet, phones, notable individuals in STEM, and other technological items and systems.
We saw the labs with servers where they test modern white boxes, and sat audience to intern project presentations
Seeing essential real life applications for the same skills we learn and practice in robotics made us even more excited about engineering and proved why STEM education is so important for young people.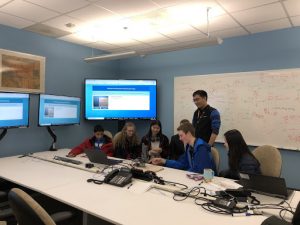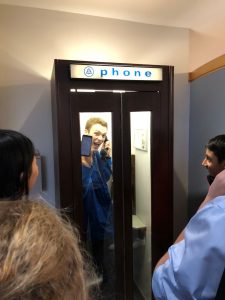 FIRST Workshop and STEM Career Day
We presented our accomplishments in the past few years of competing (INSPIRE award nominations, Alliance captains, Worlds, etc.) at Parsippany PAL.
We also heard from a STEM career panel including dentists, engineers, emergency physicians, etc.
The mayor of Parsippany drove our robot!
Younger kids were excited to drive around our FTC robots and learn how they work.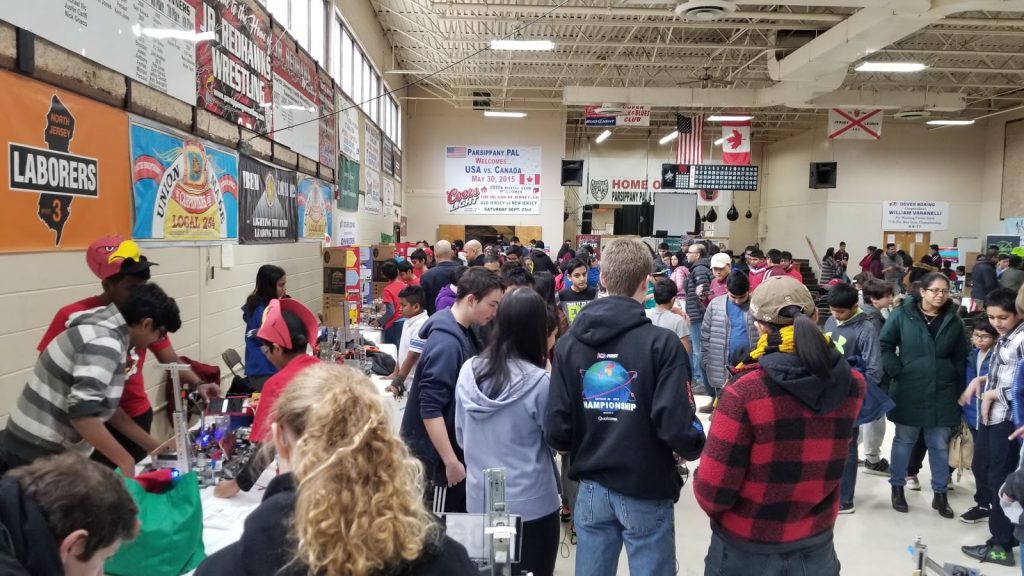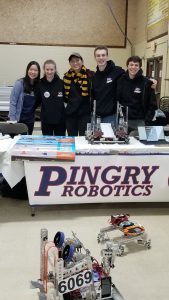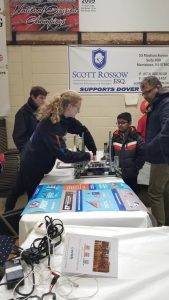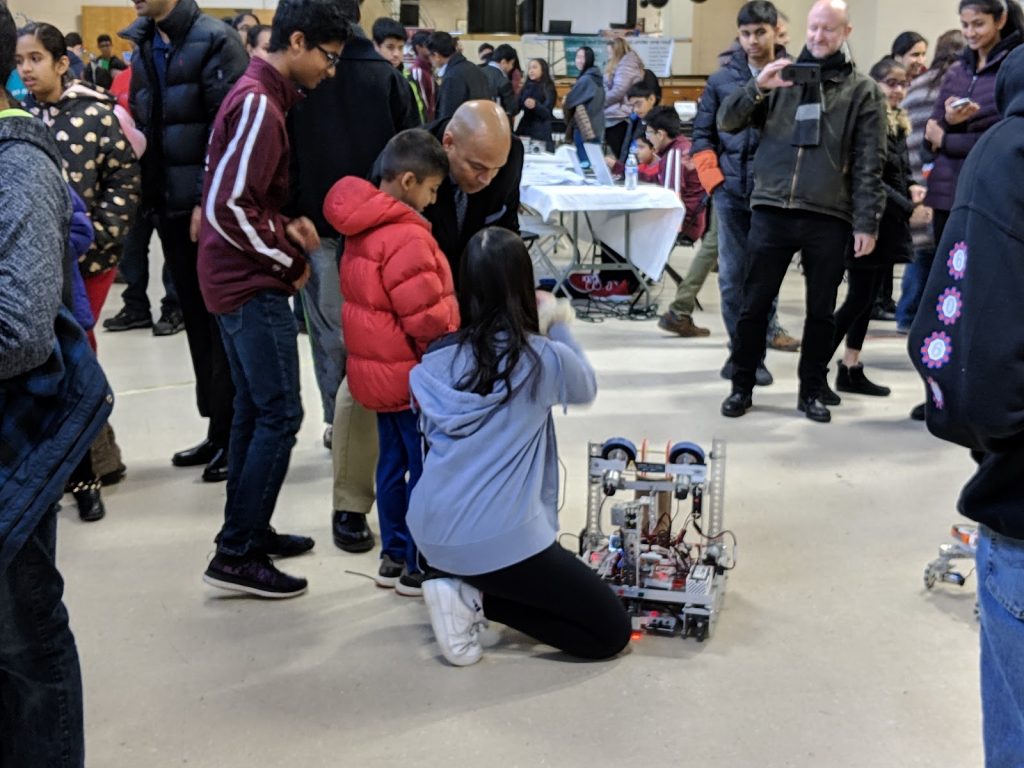 Bear-ly Built FTC Competition
For the first time in Pingry Robotics history, we hosted a robotics competition in our new athletic center!
We had sixteen teams and 20 qualifying matches, followed by elimination rounds.
Our alliance won the competition! Congratulations, and thank you, to all of the teams that participated and helped us to successfully host and FTC competition!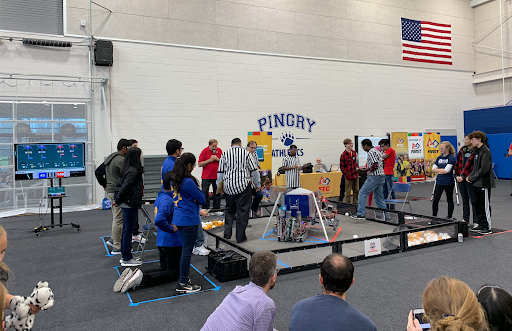 Somerset County 4-H County Fair
This is the third year we have brought our robots to the fair. This year we brought two FTC robots, as well as the freshman offseason project: an omni wheeled x-drive.
We wanted to show our robots to the community outside of Pingry and promote the importance of robotics in education.
It's been a great way to get to know many children who are interested in joining a robotics team when they grow older.
Additionally, it's an opportunity to reconnect with other FIRST teams and meet new people!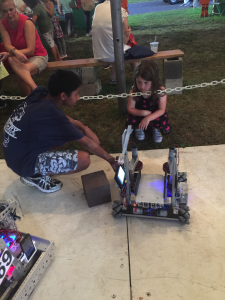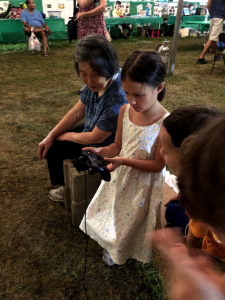 2018 Research Exhibit
The research exhibit is the biggest science event of our school year; students of all ages and even prospective students come with their families to learn about scientific opportunities at Pingry. This is a great opportunity to recruit incoming freshmen, or even older students.
We brought the 2018 FRC robot, 2017 FTC robot, a mecanum drive base, a ball shooter from the 2017 FRC robot (as depicted in the image), and a frisbee shooter from an earlier FRC robot.
It was so rewarding to be part of this exhibit and spreading our knowledge to the wider community and introducing families to FIRST!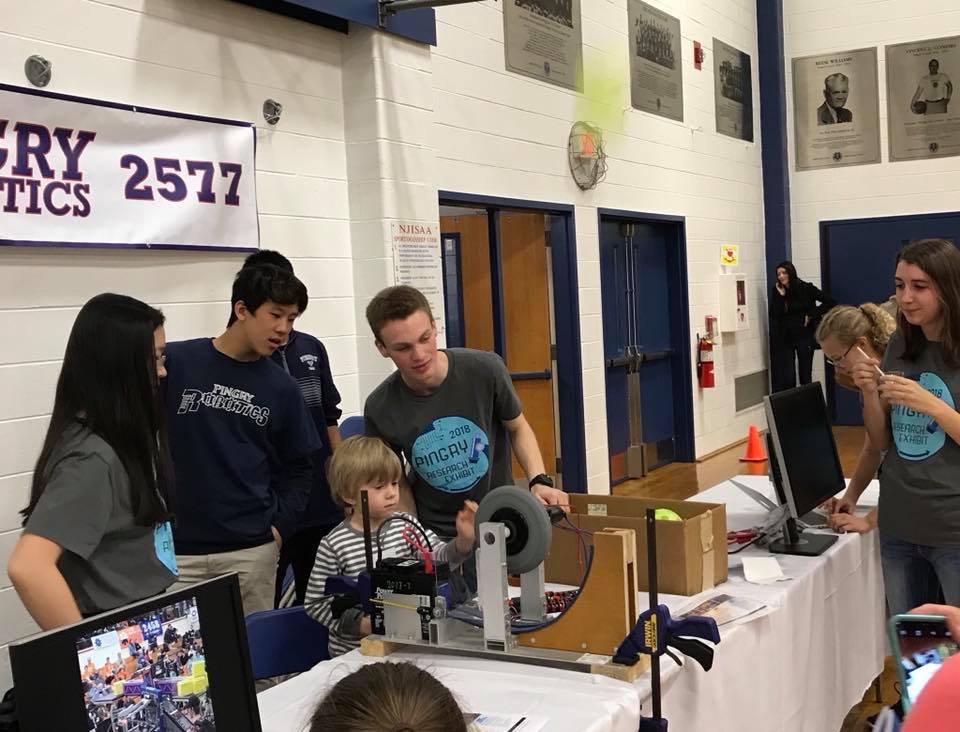 Middle School Technical Design Challenge
We refereed, judged, and helped run the Middle School Technical Design Challenge (MSTDC).

We wanted to encourage middle school students to stay in robotics so they would be excited to join FIRST robotics teams in high school!