Pingry Robotics now includes a middle school FTC team: 14544 Pingry MS Robotics! Because our team is based at a small school, team sustainability is very important to us. As of 2018, we have expanded our feeder program by mentoring the middle schoolers and preparing them for high school robotics. Thanks to the support of their former mentor, Ms. Lee, as well as help from Mr. Jenkins and the High School Teams (6069 and 14543), they have successfully completed their rookie year in FIRST Robotics! We can't wait to see what they accomplish next!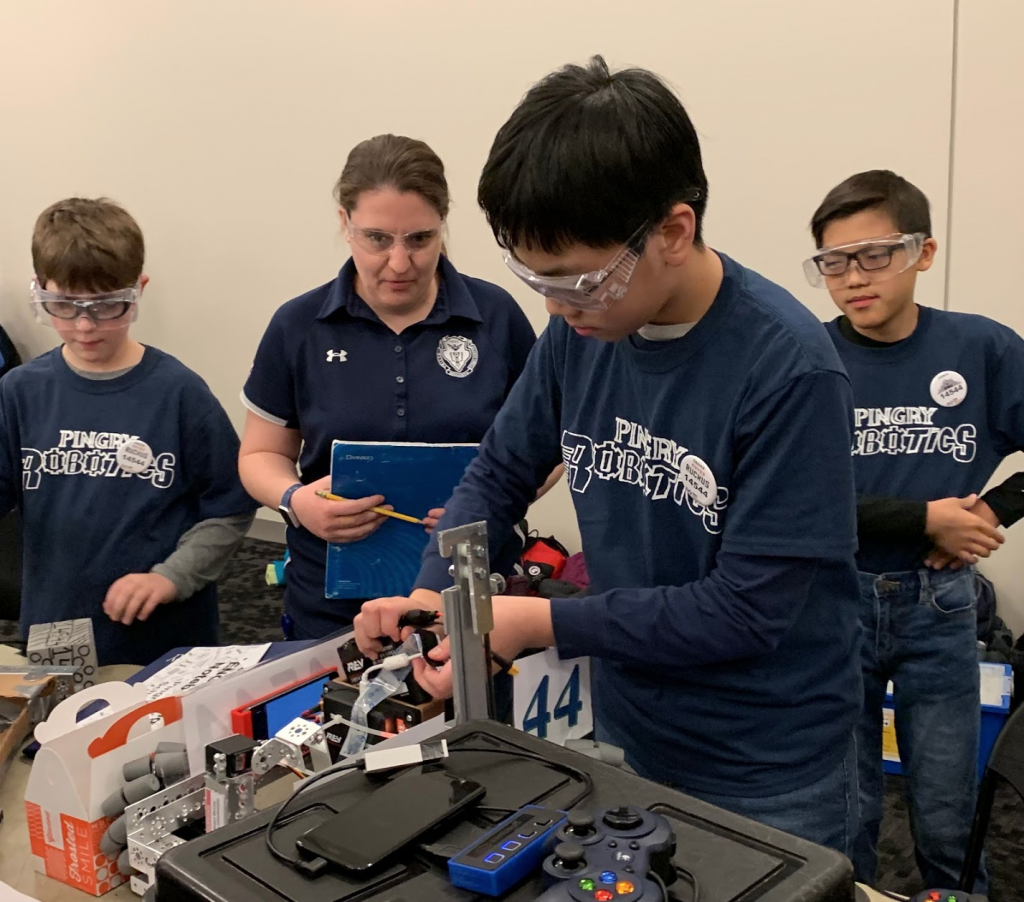 ---
Meet Their 2018-19 Robot: Tinker-Bob!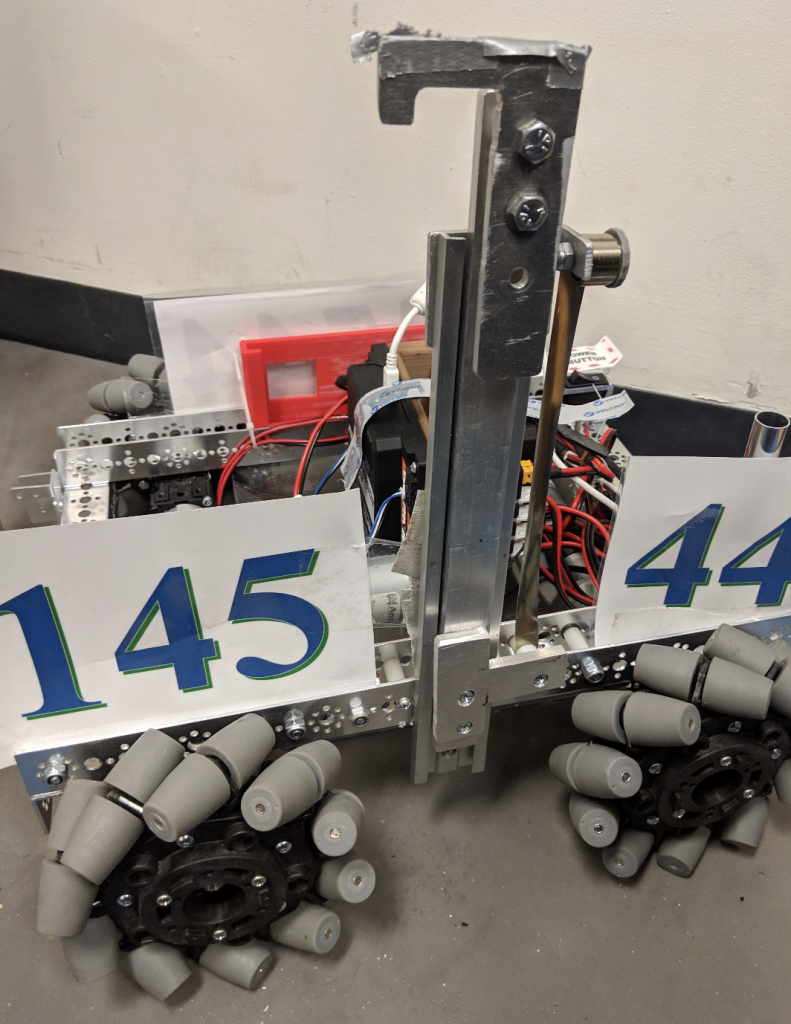 This year our Middle School Team learned about mecanum wheels, winches, slides, servos, and constant force springs!
This picture displays Tinker-Bob's hanging mechanism, which is based on the high school design.
The students even learned block coding to create an autonomous sequence!