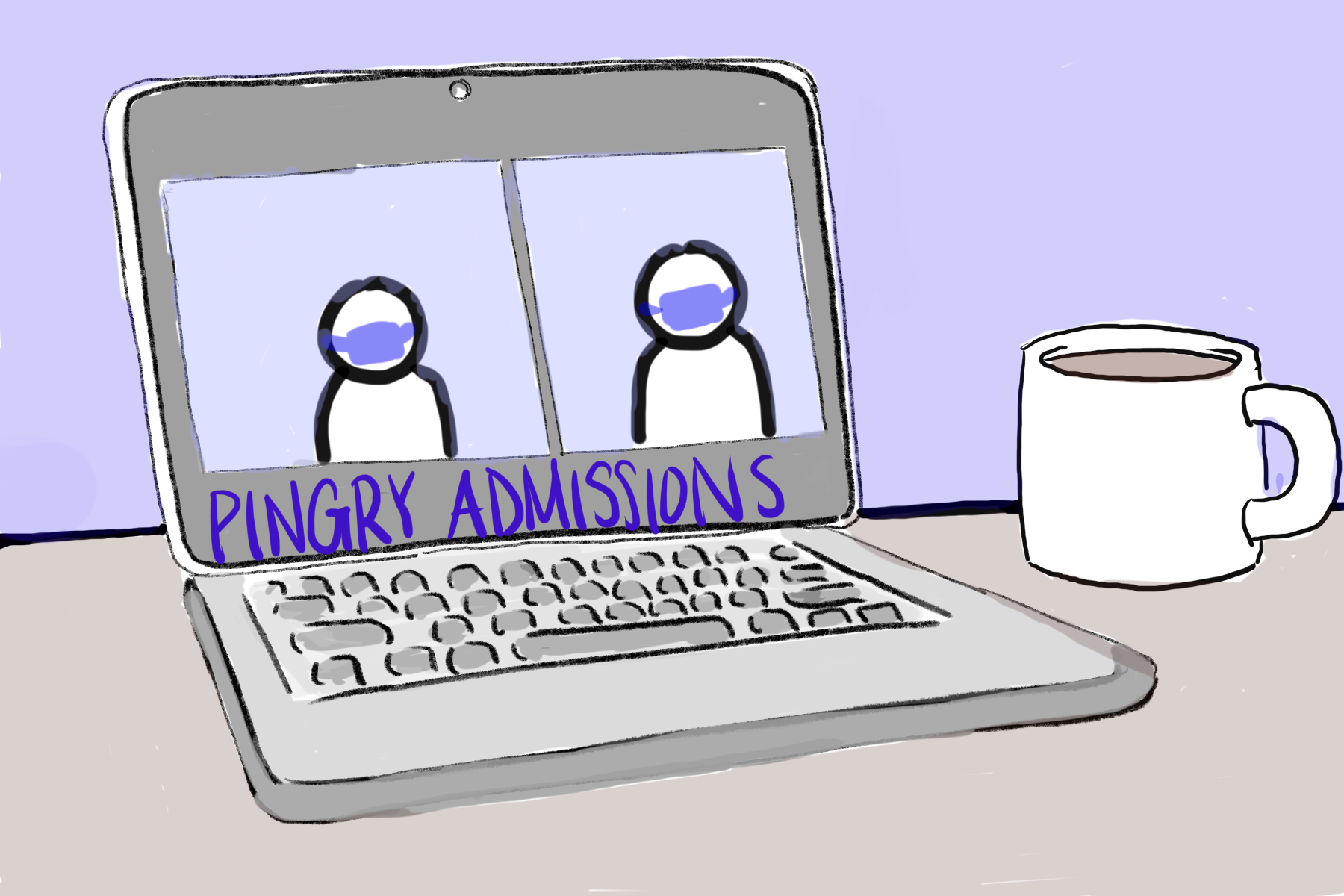 By Mirika Jambudi (IV)
The Pingry Admissions process is a somewhat mystifying one, as a lot of the decisions are, quite literally, made behind closed doors in the Admissions Office in the Upper School foyer. The Form III entry year is the most competitive, with around fifty to fifty-five open spots. The school typically receives around four or five applications per spot, indicating a 20-25% acceptance rate for the freshman class. Recent years have also seen a steady increase in the number of students applying each year, making the selection even more competitive. To gain more insight into exactly how these students are chosen, I spoke with Ms. Lorian Morales, the Assistant Director of Admission.
As part of the application process, students must first submit their actual application. This consists of family and applicant information as well as the Parent and Student Questionnaires, which include a few short essays. Then, three recommendation forms, transcripts and report cards, and standardized testing results need to be submitted from the student's previous school. For the final stage, the applicant usually visits campus on a specific "Buddy Day," during which they are paired with a current freshman to experience a day in the life of a Pingry student.
The application process also consists of an interview with a member of the Admissions Office. Both the student and their parents have their own interviews, which is a great opportunity for the family to ask questions and learn more about Pingry. Ms. Morales also mentioned that it allows the Admissions Office to "get a true sense of the applicant during their interview … whether it be their sense of humor that comes across, or something they care deeply about. Getting a glimpse into the student beyond their activities helps see how they may connect with others at Pingry." Currently, the interview and visit days are virtual to ensure community safety, but all components of the application must be completed by late January. Decisions are typically announced in early to mid-March.
The Pingry admissions process is similar to the college admissions process, as there are a "limited number of openings compared to the abundance of great students" who would thrive and enhance the school community, explains Ms. Morales. Pingry values both well-rounded and "spiked" students (those who particularly excel in a certain area). When looking to add students to a grade, the Admissions Office "is truly working to craft a class." Both types of students play a role in enriching the Pingry community, but the Admissions team really looks for students who "will come to Pingry and be eager to get involved in the community," whether that is through athletics, the arts, STEM-related activities, or clubs.
The COVID-19 pandemic has also impacted the application process at Pingry in that there is an influx of applications from families who do not typically explore private schools. With this year's remote learning and hybrid models, many families who are no longer satisfied with their public school system are now turning to Pingry and other institutions. The smaller class sizes, teacher accessibility, and safety precautions around COVID-19 are very appealing, leading to an increase in applications for the incoming class.
The selection process for applicants is a challenging one. However, it is evident that the Admissions team takes great care when crafting each new class, making sure to include students with diverse backgrounds and talents who are eager to get involved in the Pingry community.