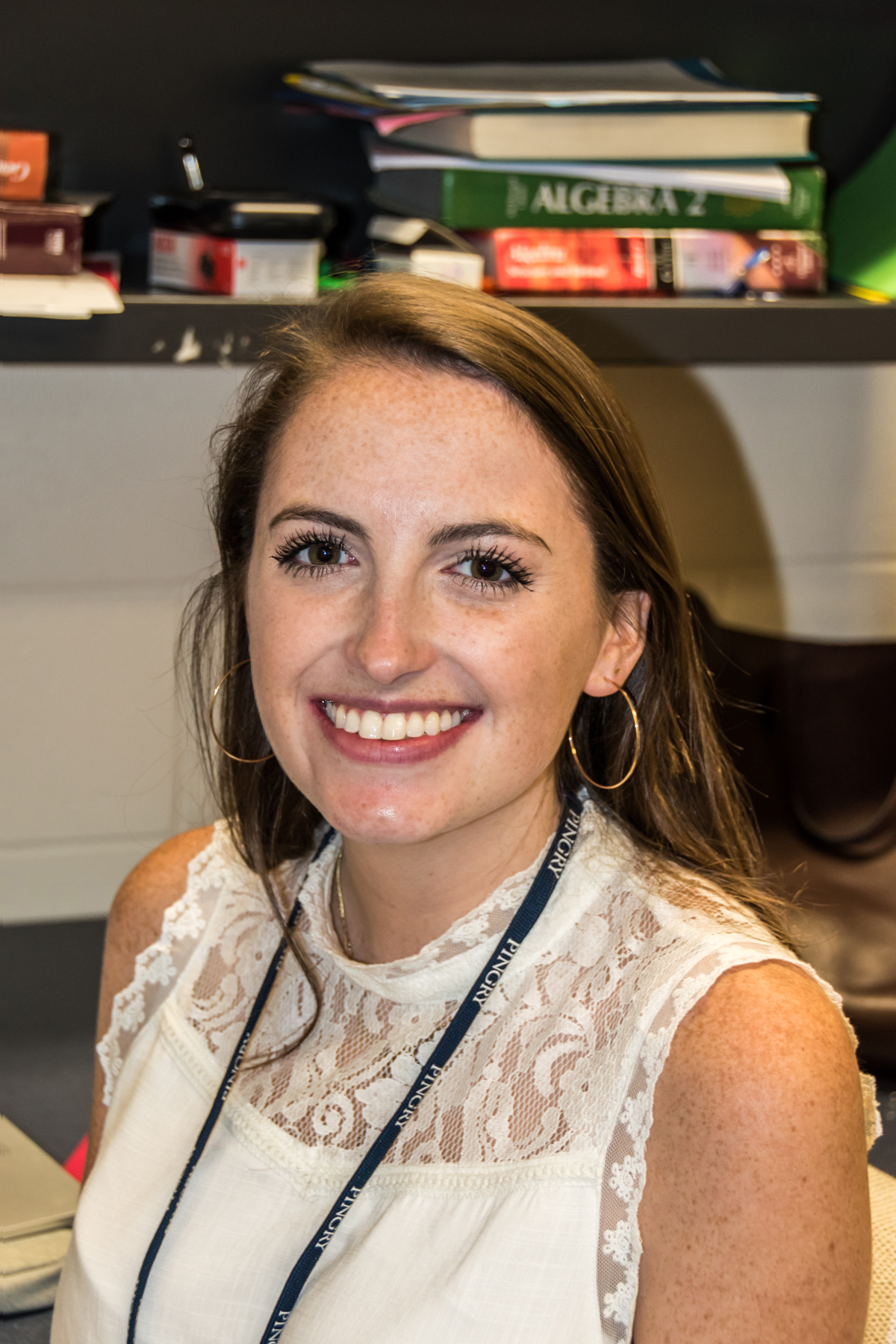 Ms. Sher
Mathematics
This fall, Ms. Anne Sher joins the Upper School Mathematics Department to teach Geometry and Intermediate Algebra. She will also help coach the Girls' JV Basketball Team in the winter and is co-advising seniors with Ms. Judy Lebowitz.
Ms. Sher attended Williams College, where she received a B.A. in mathematics and history and graduated this past June. Taking courses in both math and history "was a good balance," she recalls. "I enjoy both subjects."
Prior to arriving at Pingry, Ms. Sher worked as camp counselor at a sleep-away camp for five years, and this was one of the experiences that inspired her to become a teacher. "I love being around kids and being a part of their lives," she says, smiling. "Teaching seemed like the perfect match for me."
At Williams, she was employed by the Math and Science Resource Center and tutored fellow college students in chemistry and multivariate calculus. She also worked for the local elementary school to tutor students after the school day. These experiences strengthened her resolution to become a teacher, and she now arrives at Pingry to pursue her first full-time teaching position after college.
When asked about her time at Pingry thus far, Ms. Sher "can't imagine it being better." She notes how motivated and kind the students are and how she already "feels so welcomed into the community."
Speaking about her goals for the year, Ms. Sher hopes to "improve myself as a teacher and see my own personal growth" as she eases into this new teaching experience. "I also hope to become a part of the Pingry community and connect with my students," she adds.
When she is not teaching, Ms. Sher loves to visit her friends in New York City, as she lives in the nearby city of Hoboken. She has many dogs at home and is a dedicated animal lover. "I really like music as well," she adds, "and I like going to concerts. They are great experiences."