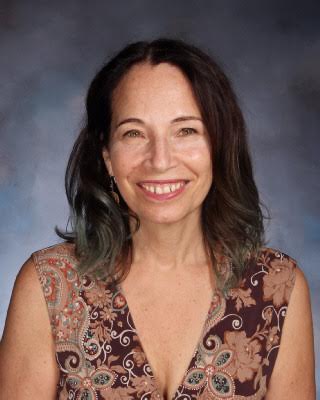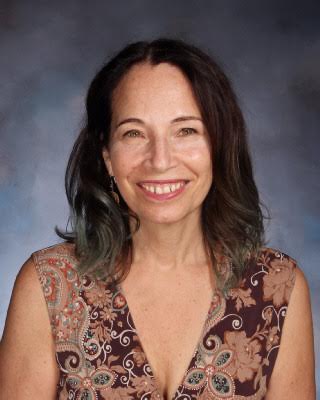 Ms. Ring
Art
After stepping in for Ms. Jennifer Mack-Watkins during her leave of absence last year, Ms. Nancy Ring joined the Pingry Arts Department permanently this fall. She now teaches Art Fundamentals in the Upper School as well as two eighth grade electives, Drawing & Painting and Art & Nature. Eager to immerse herself in the community, Ms. Ring has taken on roles beyond the art studio; she co-directs the Hostetter Gallery along with Ms. Rebecca Sullivan, hosts the Middle School Art Club, co-advises Form III students with Mr. Freiwald, and serves on the Diversity Committee and the Multicultural Team.
Outside of Pingry, Ms. Ring works as a professional artist and occupies a studio space in East Orange. In her free time, she enjoys writing poetry, baking, and going for runs. She recently picked up a new hobby: "I play the violin––badly. I started taking lessons in May, so I play like a kindergartener, but I love it." Her "pride and joy" is her 20-year-old son, a music major at Rhodes College in Memphis, Tennessee.
As an undergraduate student, Ms. Ring attended the Syracuse University College of Visual and Performing Arts and earned her B.F.A. (Bachelor of Fine Arts) in Studio Art. Of the experience, she said, "[It was] a large university and I loved the diversity. It's a passion of mine. The fact that there were not only artists there but also people studying every single kind of subject you can imagine––I found that exciting." She went on to graduate from the University of the Arts in Philadelphia with her M.F.A. (Masters of Fine Art).
Ms. Ring's passion for the visual arts has been integral to her life for nearly as long as she can imagine. "I knew I was an artist when I was eight years old," she said. "It's who I am. I have a very visual experience of the world…As a little, little girl, I told everyone who would listen that I was going to be an artist. I just knew."
In this coming year, she hopes to infuse that same passion in the hearts of her students, Upper and Middle Schoolers alike. Ms. Ring's goal "is to make sure that my students feel they own their work, that it's not me giving out projects that matter to me but rather finding ways to relate the projects to the students' lives in as many ways as I possibly can." With a laugh, she added, "If I can manage it."
If there's anything she loves particularly about the Pingry community thus far, Ms. Ring said it's the school's attention to the arts. "Pingry honors art," she explained. "In a lot of schools, art is just something on the side––you know how it is. At Pingry, there's an arts building, there's a professional gallery…there are a lot of talented artists. The enthusiasm for the arts here is very rare and special." Joining an environment as conducive to artistic exploration and experimentation as Pingry has brought her nothing short of joy.
"I love Pingry. Pingry's amazing," she remarked. Ms. Ring added, "I knew it when I worked here as a leave replacement. I really wanted to come back, so I feel as though this is a gift. It's wonderful!"