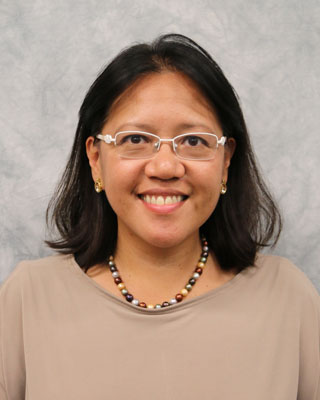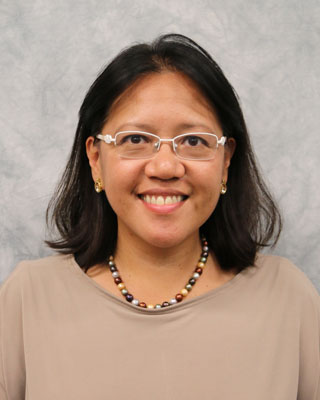 Ms. Enriquez
English
This fall, Ms. Audrey Enriquez joined the Upper School English Department, teaching both the eighth and ninth grades. She is also serving as co-advisor for an eleventh grade advisory and the Quiz Bowl Team.
A citizen of the Philippines, Ms. Enriquez described herself as a "third culture kid." She grew up in Indonesia, attending international schools that made her a native speaker of English. She studied at the University of Asia and the Pacific, majoring in humanities.
During her first two years in college, Ms. Enriquez did not make any decisions about her occupation. In her junior year, however, she had a special dream in which she stood in front of a class and taught kindergarten kids. She took this as a sign and went on to pursue a career in education. Ms. Enriquez attended Bard College and earned her M.A.T. in English.
She also graduated from the Teacher Training Center for International Educators, FL with a Certificate in Advanced International Teaching, a preferred credential by international schools all over the world.
After graduation, she taught at multiple high schools in New York, including Dwight School in Manhattan, Harlem Children's Zone, and Kew Forest in Queens. She then decided to leave New York for Europe, aiming to work in Vienna. However, at a job fair, she met a group of teachers from Pingry and changed her mind. She interviewed and joined the school.
As an English teacher, Ms. Enriquez aims to teach diverse literature from all five continents, and all major religions – not just specifically Asian, Jewish, and Muslim.
She wants to include elements from different cultures, religions, and races to make her class truly a "world literature course."
In her free time, Ms. Enriquez enjoys watching Broadway musicals. Her favorite ones include The Book of Mormon and Miss Saigon. She is also a foodie and loves traveling.
"When there's a three-day weekend, I'm out. When there's a longer holiday, I'm out of the country," she said.
Ms. Enriquez appreciates different kinds of literature, especially books by authors who share similar experiences teaching overseas. She also listens to different genres of music and goes to concerts frequently. "My next concert is reggae," she added.
She greatly values the diversity present in Pingry. She said, "I have never taught in a more diverse school than here, even in all of New York." She also spoke highly of the way Pingry takes care of its teachers, and she believed that this would not only help the development of her skills but also her personality.
Regarding her goals this year, Ms. Enriquez mentioned that she would like to get to know more of her students. She also wants to take advantage of all the opportunities given to teachers including various arts exhibits, conferences, and even the Taiko Drumming Club.