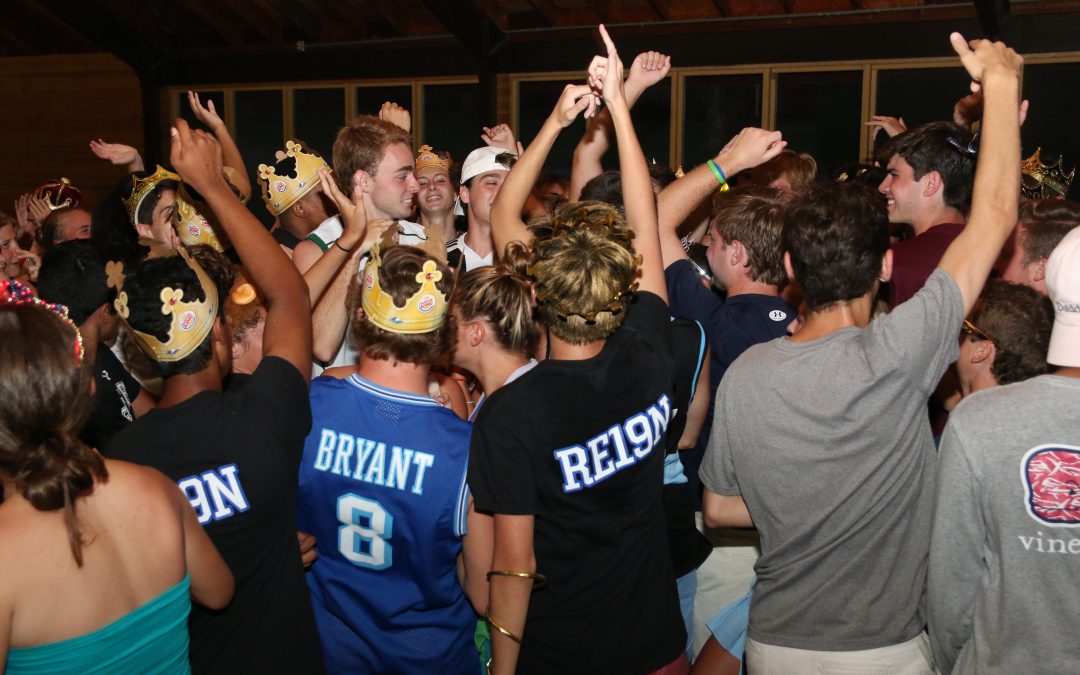 By Praesana Danner '19
On September 4th, the class of 2019 began their first unofficial day of school at the Pocono Valley Resort in Reeders, Pennsylvania. The seniors were able to kick off their final year of Pingry by bonding, relaxing, and beginning the college application process on their overnight Senior Retreat.
The seniors arrived by noon after an hour-and-a-half drive; they were then set free to enjoy all of the activities the camp had to offer, including zip-lining, rock climbing, volleyball, and playing on obstacle courses and inflatables. Some even took a dip in the pool! A favorite amongst the seniors was the zipline – "I went on the zipline twice. The first time I was pretty scared, and then the second time I was a pro," said Nicole Toney (VI).
After dinner, everyone ran back to their cabins to get their costumes ready for the royalty-themed dance (inspired by the Class of 2019's slogan "RE19N"). Tutus and glitter were everywhere as students dressed up as Disney princesses, the kings and queens on playing cards, and many other variations of the dance theme.
After the dance, the whole grade met around the campfire to make s'mores before going to bed. "It was a ton of fun hanging out with people who I had known for 4 years, as our time together is coming to an end; they feel like family for me," said Nabeel Jan (VI).
The next morning, students were divided into three groups and shuffled between various college workshops led by college counselors Mrs. Amy Cooperman, Mrs. Meghan Finegan, Mrs. Susan Kinney, and Mr. Timothy Lear. One workshop dealt with working on college essays and crafting the perfect first line and another involved a Q&A about the truths of the college process. The third workshop dealt with leadership roles and our privileges as both students and leaders of the Pingry community, which was led by heads of diversity Ms. Alexa Lopez and Mrs. Eva Ostrowsky.
After these workshops, the seniors had one last meal before heading home, ready to ease into their first official day of school. Overall, the experience "was such a fun way to start off the year! We got to reunite with friends and relax together. It was great to get our minds off the college process," said Ethan Malzberg (VI).